EHSAAS SCHOLARSHIP PROGRAM FOR UNDERGRADUATE STUDENTS 2020: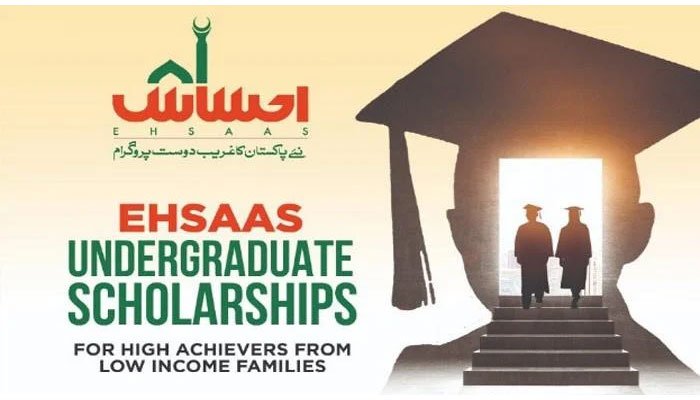 Ehsaas Undergraduate Scholarship portal is now open for the Scholarship. Applications can be submitted online at the HEC online portal. Last date to apply for Ehsaas undergraduate scholarship is October 30, 2020. The need cum merit scholarship covers tuition fees and a living stipend. In addition to tuition fees, students are given PKR: 4,000/- monthly stipend for living expenses.
The government of Pakistan has launched the country's largest undergraduate Scholarship program Ehsaas Undergraduate scholarship in 2019. Under the Ehsaas undergraduate scholarship program, 200,000 scholarships are to be awarded to the deserving students in the four years. 50% quota is reserved for female students. Ehsaas scholarship is a fully-funded program, which not only covers tuition fees, but a monthly stipend will also be provided to the scholars.
Main Features:
50,000 Scholarships per annum & total 200,0000 undergraduate scholarships in 4 years.
50% of seats reserved for females.
Full tuition fee & 4000 Monthly Stipend.
Special Preference to disabled and students belonging to underprivileged areas.
Eligibility Criteria:
Deserving students from low-income families.
Undergraduate students enrolled in affiliated public sector universities are eligible to apply.
Only those students are eligible who got admission on merit basis in public sector respective universities.
Students who got admission on self-finance / self-support program are not eligible to apply for the scholarship.
Students availing any other scholarship or grant from any source are not eligible to apply.
How to Apply:
Eligible candidates can apply online at http://ehsaas.hec.gov.pk/hec-portal-web/auth/login.jsf
The complete application form can be submitted to the respective university's financial aid office.
Do not submit the application form directly to HEC or BISP.
Deadline:
The scholarship portal is open from September 05. The deadline for Ehsaas Undergraduate Scholarship 2020 is October 30, 2020.